Welcome to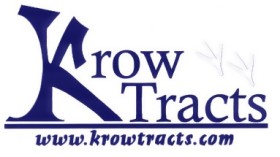 (An Outreach of Don Krow Ministries)
Enjoy and use our free downloads of Christian Materials and Discipling Tools!
Index of German Tracts


01 Ewiges Leben


02 Errettung durch Gnade


03 Gerechtigkeit durch Gnade


04 Beziehung mit Gott


05 Die Natur Gottes


06 Reue


07 Verbindlichkeit


08 Wassertaufe


09 Identität in Christus 1


10 Identität in Christus 2


11 Was passiert, wenn ein Christ sündigt


12 Die Integrität von Gottes Wort


13 Gott ist nicht schuldig


14 Die Kraft eines geisterfüllten Lebens


15 Wie man den Heiligen Geist empfängt


16 Der Nutzen des Sprechens in Sprachen


17 Selbst-Bezogenheit


18 Wie man über Gottes Wort meditiert


19 Die Erneuerung des Sinnes


20 Die Wichtigkeit der Gemeinde


21 Befreiung


22 Die Autorität des Gläubigen


23 Heilung ist in der Versöhnung


24 Hindernisse für Heilung


25 Anderen vergeben


26 Die Ehe 1


27 Die Ehe 2


28 Gottes Art der Liebe 1


29 Gottes Art der Liebe 2


30 Finanzen 1


31 Finanzen 2


32 Was tun, wenn deine Gebete unbeantwortet erscheinen


33 Jemand liebt mich

"And this gospel of the kingdom will be preached in all the world as a witness to all the nations,
and then the end will come." (Matthew 24:14)
Here are links to our translated tracts!
Arabic - German - German DE - Chinese - Tamil - Indonesian - Romanian - Afrikaans - Spanish

---
If you would like to translate any of our tracts, we would be pleased to add your translations to our site.
You can e-mail translated tracts to WJoKrow@aol.com.
---
We are constantly in the process of writing new material and would like your suggestions.
Revisit our site from time to time for new selections.
---
LINKS
---